JOHN SCHOTT | Route 66: 1973-1974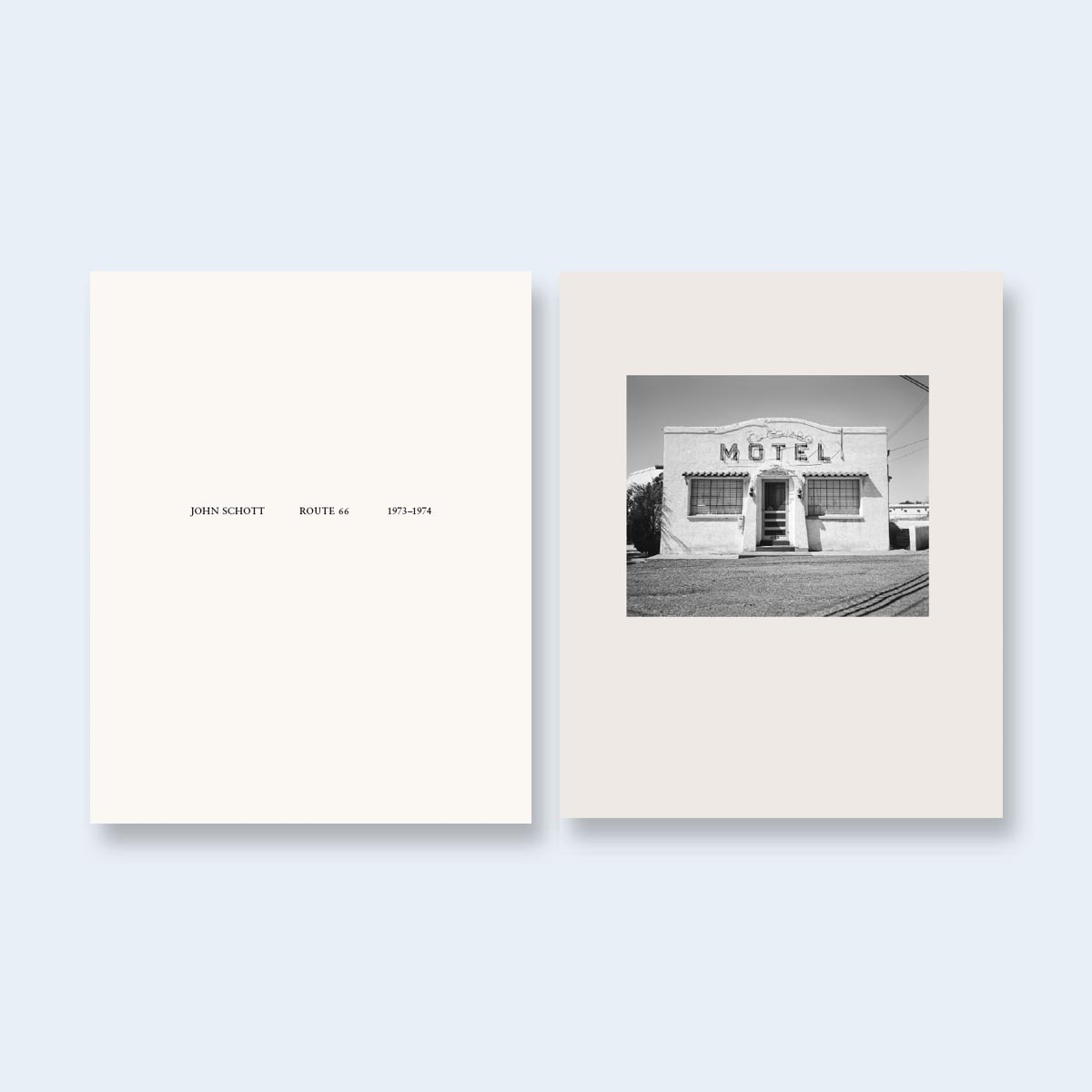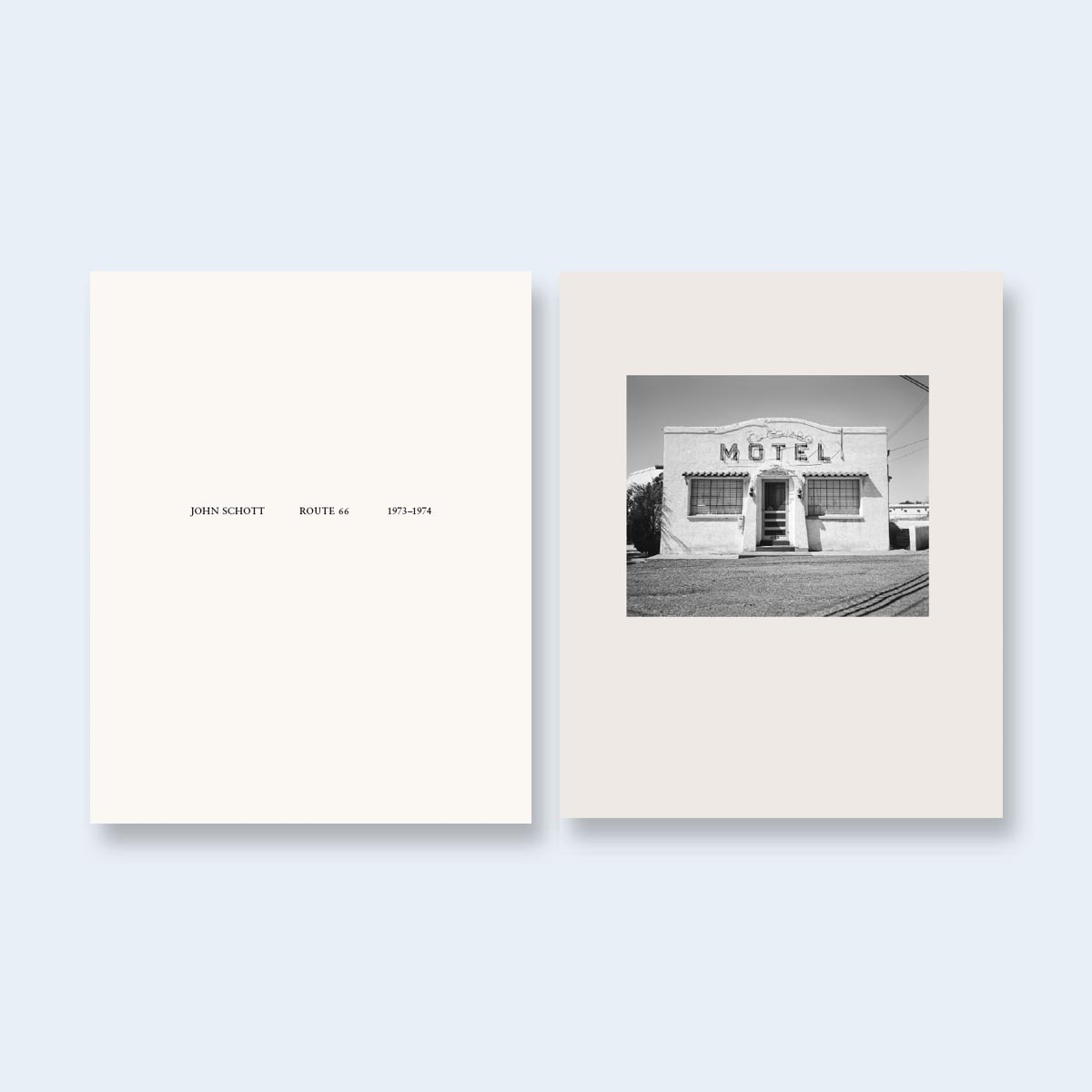 JOHN SCHOTT | Route 66: 1973-1974
Click images to enlarge
ISBN 978-1-59005-388-1
Hardcover, Slipcased, 380 x 305 mm, 60 pages, 47 duotone plates

*NOTE: SPECIAL EDITION WITH PRINT ALSO AVAILABLE HERE
In the summer of 1973, John Schott drove Route 66 from the midwest to California and back, sleeping in his pick-up truck and photographing with an 8x10-inch Deardorf view camera. Among his subjects were vintage motels situated along the highway, and it was a selection of these photographs that, two years later, were included in William Jenkins' seminal New Topographics exhibition at the George Eastman House.
The twenty images that were included in this exhibition have been well-documented, though never reproduced in a manner showing the richness of detail and tone displayed in the original contact prints.
We are pleased to announce that, as part of our NZ Library, a beautifully printed, oversized book is now available which presents not only the 20 photographs originally shown from this important body of work, but all 47 photographs included in the artist's complete set of archived images. This important new publication opens with an illuminating essay by Britt Salvesen, Department Head and Curator of the Wallis Annenberg Department of Photography, and the Department Head and Curator of Prints and Drawings, Los Angeles County Museum of Art, and a leading expert on the subject.
John Schott's photographs are held in the permanent collections of many public collections, including those of The George Eastman House, Rochester, New York; The Museum of Modern Art, New York; and the Fogg Art Museum, Harvard University Art Museums.